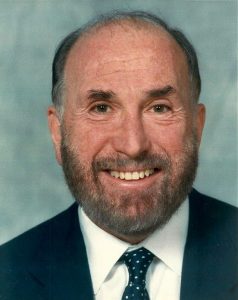 Nationally and internationally-recognized, divorce and family lawyer Raoul Felder has been named one of the New York Law Journal's 100 Most Powerful Lawyers in America and was dubbed "Divorce, New York Style" by The NY Times, "The Duke of Divorce" in US, "The Dean of Divorce" in the New York Daily News, and "Dr. Estranged Love" in GQ. He is also among the "Top Ten Best Paid Corporate Lawyers" according to Forbes and made a name for himself as the most fearsome divorce lawyer. Mr. Felder's notable clients include former Mayor Rudolph Giuliani, Larry Fortensky (Elizabeth Taylor's seventh husband), Mrs. Johnnie Cochran, Mrs. Martin Scorcese, Mrs. Tom Clancy, Mrs. Mike Tyson (Robin Givens), and Mr. Liza Minelli (the late David Gest), Carol Channing, David Merrick, Richard Harris,  Claude Picasso, Ricky Taubman (Husband of Christie Brinkley), and Peter Beard (Husband of Cheryl Tiegs), as well as famous musicians, athletes and members of royalty both in Europe and in the Middle East.
Also, he handled the paternity cases of the children of Mick Jagger, Peter O'Toole, Tom Jones and Mike Tyson.
He has also represented and been consulted by members of royalty and various religious leaders. He has been interviewed on a multitude of TV and radio stations regarding legal issues and has been profiled on major American and European TV shows including "Today," "20/20," and "Nightline." Additionally, Mr. Felder sat on the original Board of Advisors for Court TV, was a weekly legal commentator on CNN, and was the host of the Felder Report on WLIW-TV.
Mr. Felder has authored such books as Divorce: The Way Things Are, Not the Way Things Should Be, Lawyers Practical Handbook to the New Divorce Law, and Raoul Felder's Encyclopedia of Matrimonial Clauses. He has also written for the New York Daily News and has published numerous articles related to matrimonial law, politics and social issues. His latest book and debut fiction, is entitled Dancers on a Dark Street.
A native of Brooklyn, NY, Mr. Felder graduated from New York University with a B.A., studied medicine at the University of Bern College of Medicine in Switzerland, and received a JD from New York University School of Law. Soon after, he passed the bar exam and opened a private practice which he operated until he was named Assistant U.S. Attorney for the Eastern District of New York. Afterwards, he returned to his practice, where he continues to fervently represent his clients.
Over the years, Mr. Felder has utilized his knowledge to successfully fulfill numerous roles and appointments: he has been a faculty member at the Practicing Law Institute, Marymount College, and the Ethical Culture School; moderator for the National Conference on Child Abuse; appointed to the New York City Cultural Affairs Advisory Commission, the State Commission on Child Abuse, and the Committee on Character and Fitness; been on the board of directors of The Kidney & Urology Foundation of America and the Economic Development Corporation; served as Chairman of the New York State Commission on Judicial Conduct; and been a member of the American Bar Association, the New York City Bar Association, and the New York State Trial Lawyers Association. Outside of the law field, Mr. Felder has been, among other positions, the chairman of the National Kidney Foundation Auction, an honorary police commissioner of the New York City Police Department, and a grand marshal of the Israel Day Parade.
Mr. Felder as been included in the 26th through 28th, 30th, 32nd, and 33rd editions of Who's Who In Finance and Industry; the 51st through 70th editions of Who's Who in America; the fourth through 19th editions of Who's Who in American Law; the 21st through 30th and 32nd through 43rd editions of Who's Who in the East; and the eighth, 10th through 12th, 18th, 19th, and 23rd through 33rd editions of Who's Who in the World, in addition to being the recipient of the Defender of Jerusalem medal, the Crimebusters award, and the Child Abuse Prevention Service award. He is an Honorary Fellow in jurisprudence at Oxford University.
Raoul Felder writes and practices law full-time—at his boutique law firm in New York City, Raoul Felder and Partners.
Raoul Felder
437 Madison Avenue
New York, New York 10022
(212) 832-3939
Of Counsel to:
Neal Raymond Hersh, Esq.
Hersh, Mannis & Bogen, L.L.P.
9150 Wilshire Blvd., Suite 209
Beverly Hills, Ca. 90212
Gary Newman, Esq.
Newman, McDonough, Schofel & Giger, PC
101 Eisenhower Parkway
Roseland, New Jersey 07068
Education
New York University
University of Bern, Switzerland, College of Medicine
New York University School of Law
---
Areas of Practice
Matrimonial
Family
Trial Practice
Civil Appeals
---
Awards
Child Abuse Prevention Services-Child Safety Institute
Brandeis Association and the Catholic Lawyers Guild
Crimebuster Award for compassion and tireless advocacy on behalf of Crime Victims
Shield Institute for Mentally Retarded
National Kidney Foundation
Brooklyn School for Special Children
The National Arts Club (1992)
Defender of Jerusalem Award presented by Israeli Prime Minister Yitzhak Shamir
Named by National Law Journal One of Americas Hundred Most Powerful Lawyers
---
Appointments
Special Assistant U.S. Attorney
Judge, National Finals American Bar Association Client Counseling Competition
New York City Commission on Cultural Affairs (1998, 2001)
Board of Directors, New York City Economic Development Corporation (1999, 2000, 2001)
Original Board of Advisors, Court TV
Appointed by Governor to State Commission on Child Abuse
Past Member, Board of Advisors, Cop Care
Honorary Police Commissioner, Police Department of the City of New York
New York City Host Committee for NBA
Board of Trustees, National Kidney Foundation
Member, Board of Directors: Hospital Audiences, Inc.
Past Member, Board of Directors, Big Apple Greeters
Appointed to Character and Fitness Commitee for Bar Admissions
Appointed by Governor to the New York State Commission on Judicial Conduct (2003, reappointed 2004-2008)
Elected Chairman of State Commission 2006
---
Teaching
Instructor, The Ethical Culture School for Continuing Education, 1981, 1982
Key Note Speaker - New Jersey State Bar Association Annual Dinner-Family Law Section
Moderator, First Annual Two Day National Conference on Child Abuse
Lectured at Major Bar Associations, ABA, Law Schools, Oxford University, etc.
---
Faculty Member
Marymount College, 1982-1984
Practicing Law Institute, 1982-1983
---
Associations
---
Listed in
The NY Times
New York Law Journal's 100 Most Powerful Lawyers in America
Who's Who in America
Who's Who in American Law